Customer Overview
Four Points by Sheraton is Australia's largest hotel facilitating 683 rooms including 17 suites at the best location in Sydney. The hotel is a self-rated 4.5 star hotel at Sydney's central business district overlooking the Darling Harbour. Surrounded by all of Sydney's major entertainment and shopping districts including Pitt Street Mall and Queen Victoria Building with The Rocks, Sydney Harbour Bridge and Opera House, Four Point is a great function venue for both business & pleasure seekers.
Industry : Hospitality
Deployment Country : Sydney, Australia
Solution : eFACiLiTY® – Enterprise Facility Management Software
Business Scenario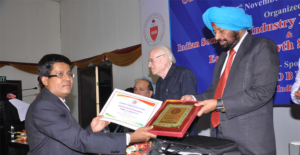 With Great City and Water Views bring-in mesmerized guests day-in and day-out, Four Points by Sheraton looked to a web-enabled portal as an one point solution which could interface with its guest management structure, lighting controls, energy consumptions, security systems, facility controls, and financial systems to enable a more intelligent and efficient control over the facility's operations.
Requirement
Asset Tracking and Management
Preventive & Corrective Maintenance
Helpdesk for request management
Automate Facilities operations
SIERRA's Solution
Sheraton Four Points selected Tridium to undertake the assignment of providing a web based solution to collate and automate its entire facility management operations. Tirdium – a global leader in automation infrastructure technology selected SIERRA's flagship product eFACiLiTY® to be implemented under their OEM brand "MWebCentral" to manage and control the day-to-day facility management operations of Sheraton Four Points.
SIERRA proposed to implement eFACiLiTY® – Maintenance Management System and Helpdesk & Knowledgebase system. The proposed modules maintain the master asset data which may include work orders, maintenance schedules, spare parts, drawings & documents, readings, history of problems and floor-plans in case of buildings and also manage day-to-day operations much more efficiently and provide the best possible service to their customers.
The eFACiLiTY® – Asset / Maintenance Management module manages all the assets present, tracks their warranty / AMC contract details, their maintenance schedules, costs & budgets, break–down history, inventory related to the assets and their purchase orders etc.
The system picks up the alarms triggered by the functional building/facility's Tridium Niagara Framework (BMS), generates work orders automatically, tracks and closes work orders and maintains a master data for history of problems and floor-plans in case of buildings.
The eFACiLiTY® – Helpdesk and Knowledgebase provides an efficient support and services platform that allows the guests to raise requests against maintenance/general issues and keep track of these requests as they are completed.
The system manages all the service requests and calls received; assigns it to the helpdesk operators / team to acknowledge & take necessary actions, raise work orders for solving any issues, gather feedback on completion of the request, etc.
Every call is recorded throughout its life cycle and the solution found for the query is posted in a centralized knowledgebase for future reference. These past solutions furnish vital information to provide faster resolution for present day requests.
Key Benefits
The web based and centralized system is accessible by all users of the facility for asset maintenance and managing purposes.
The assets, properties, facilities and equipment are efficiently maintained and managed to get the best performance throughout their life-cycle.
Effectively addresses and resolves all service requests & calls received in a seamless manner ensuring customer satisfaction.
Provide timely response to maintenance requests to considerably avert emergencies.