End Client
The Wadhwa Group, India
Industry
Real Estate
The Requirement
Over 40 years the group has built for itself an unshakable reputation for quality, efficiency, trust, meticulous planning, top quality amenities, superlative designs, timely completion, guaranteed possessions and handing over of projects. Wadhwa group focuses on building large commercial spaces, malls, multiplexes, hotels and IT parks. The Group was looking for facility management software that can provide the complete solution for maintaining their real estate operations.
SIERRA's Solution
The eFACiLiTY® – Facility Management System offers an extensive set of features to The Wadhwa Group to maintain their real estate management operations much more efficiently and provide the best possible service to their tenants.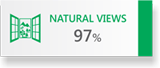 Key Benefits
The eFACiLiTY® – Asset / Maintenance Management module maintains all the properties of The Wadhwa Group, manages all the assets and tracks their warranty / AMC contract details, their maintenance schedules, costs & budgets, break–down history, inventory related to the assets and their purchase orders etc.
The periodic maintenance work orders are auto–generated by the system reducing the planning requirement and tracks the cost involved, labor involved and spares / tools requirement and scheduling.
The eFACiLiTY® – PDA module facilitates to carry out the inspection jobs for the equipments. This module helps to transfer the Inspection data from PC to PDA and PDA to PC. eFACiLiTY® PDA Module can create Assets and validate the Assets.
The eFACiLiTY® – Helpdesk and Knowledgebase module manages all the services requests and calls received, assigns it to the helpdesk operators / team to acknowledge and take necessary actions, raise work orders for solving any issues, gather feedback on completion of the request etc in a seamless manner ensuring user delight.
The Helpdesk module allows the tenants to log on to the eFACiLiTY® to request maintenance and track the requests as they are completed. Keeping track of work order history for equipment and general maintenance costs (labor and parts) will lead to a reduction of the total cost of maintenance for each of your buildings.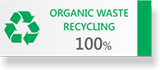 The eFACiLiTY® – Visitor Management System helps effective management of the front desk / security to screen the visitors, register, sign–in quickly and allow the visitor only to relevant areas via integration with access control devices and is very useful for managing the security of the buildings.
The Utility Management System captures the utilization of services/utilities of tenants and generates bills for the same. It Manages Property Information, Tenant Information, Lease Information and Owner Information, Tenant Subscriptions and their History.