If you own or operate a large facility, then you know there's a lot to be managed. As a facility manager/business owner you should have implemented a CMMS/EAM software to help you automate & streamline processes. But, are you sure your existing application is still in use because it delivers high efficiency, or do you feel you are just stuck with it because you paid for it? If it's the latter, then it's high time you upgrade your CMMS/EAM solution to an enterprise-class CAFM/IWMS suite that will help you achieve a quick return-on-investment (ROI) and also make you feel confident about your decision.
Here are a few questions that might help you validate your decision of using the existing application.
Have your operational costs decreased?

Are you facing a tough time switching between multiple applications for carrying out various facilities operations?

Have you been receiving regular software updates from your vendor?

Are you able to do most of your daily tasks & manage your workforce on the move with your smartphone?

Have you been able to customize/configure the software as per your exact needs?

Have you been able to integrate all your workplace tools & other systems like ERP, Building Management/Automation Systems (BAS/BMS), etc., with your CAFM/IWMS software to work more efficiently?

Have you been able to add more users (or remove users) or expand the use of the application to new business locations with minimum effort?

Have you been able to easily implement COVID-19 protocols in your buildings, such as social distancing in workspaces/meeting rooms/cafeteria, visitor screening, etc.?
If you find yourself answering "No" to most of it, then it's time to migrate to a new solution.
The right facilities management software will not only allow you to manage your facilities operations effectively but will also provide meaningful insights for better decision-making. With the COVID-19 pandemic changing the rules in the way businesses operate, re-iterating the need for a well-maintained facility to ensure the health & safety of the occupants, it is imperative to have a sound facilities management system in place. This is exactly where we would like to come in!
If you are gauging options for a better facility management software that suits your needs, continue reading this article to know the key features and other options from eFACiLiTY® that you can leverage to enhance your productivity.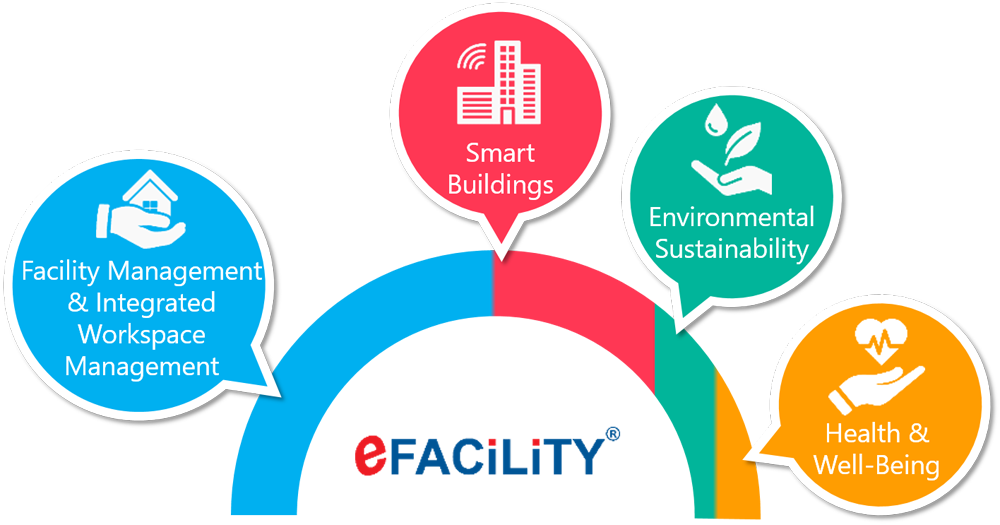 Why should you have 10 different standalone applications to manage your various facilities operations when you can have one integrated FM solution that will cater to all you need and that will make your FM efforts more meaningful?
Presenting eFACiLiTY®, the most comprehensive enterprise-grade facility management suite with a generous count of 35+ stellar modules that not only encompasses the Facility Management and Integrated Workplace Management spectrum of services but also serves the Environmental Sustainability and Health & Well-being needs of your smart buildings.
With 35+ modules packed together into a single suite to serve a wide range of services, eFACiLiTY® stands undefeated reaffirming the status as the most comprehensive CAFM/IWMS solution in the world that centralizes all your FM operations in one place.
eFACiLiTY® has the scope to expand across multiple locations effortlessly meeting your business needs every step of the way. It doesn't matter if you are expanding your office to another city or another country, all you have to do is just decide on the combination of modules that best fits the need, get a license and go ahead. eFACiLiTY® is the best bet with its unique strengths irrespective of whether you are planning a massive global implementation or a small local implementation.
CONFIGURATION/CUSTOMIZATION CAPABILITIES
eFACiLiTY® is highly customizable and configurable to meet your business needs. We offer customizations that enhance your business process with expected TAT. eFACiLiTY® allows you to have site-specific independent configurations enabling you to manage your business requirements across different locations easily. These customizations can be turned on/off as per your needs.
We offer you the flexibility to choose the tools, modules, and add-ons that work best for your business and integrate with applications you may already be using.
eFACiLiTY® as a leading FM product is continuously evolving and our clients are ensured technological updates every quarterly basis.
The importance of facilities management software has never been more evident than in the year 2020. When FM professionals in the whole world shut down workplaces, re-configured office floor plans, re-organized workplaces to help employees socially distance. eFACiLiTY® was quick to incorporate these people-focussed standards that supported many of our clients in designing and implementing strategies for contactless services and operations in their facilities during COVID-19.
Mobile apps are ubiquitous and crucial for businesses to drive efficiency, and it is probably the quickest way to get everyone on the same platform. eFACiLiTY® Smart Facility App extends the web-based operations of eFACiLiTY® IWMS/CAFM to your mobile phones facilitating your workforce/asset managers/technicians to access vital FM-related information/resources on the go enhancing the efficiency, quality of work, and speed of service to the facility users.
Your maintenance engineers/technicians can report their daily tasks, manage work orders (online/offline), update maintenance checklists, capture equipment readings, etc., on the move now. Be it booking a conference/meeting room, reserving a hot-desk, raising a helpdesk ticket/service request, accessing asset information, or resolving a support ticket, etc., all can be done instantly from the comfort of smartphones.
eFACiLiTY® Smart Facility App can also be configured to control & operate all electro-mechanical systems by integrating with Building Automation Systems (BMS/BAS), leading to energy savings and full-fledged automation.
It is well documented that computer-aided facilities management software (CAFM) brings unique and far-reaching benefits to the business/organization when it is integrated with other applications/systems in the facility to act as a central place for accessing & sharing information generated across different systems.
Unlike other EAM/CMMS/CAFM/IWMS products that have limitations on integrations, eFACiLiTY® integrates seamlessly with any 3rd party application/systems like Building Management System/Building Automation System (BMS/BAS), Access Control Systems, SAP, ERP, HRMS, etc., through various integration methods like DB, API, Web Services, etc., to provide a complete integrated suite to manage your end-to-end business requirements within a facility.
eFACiLiTY® integrates with Smart IoT Buttons/QR Codes to facilitate One-Touch/Touch-free facility management operation in your buildings. This will enable your occupants to raise requests, report complaints, register feedback, etc., instantly thereby enabling you to create a people-centered workplace, making it easy for you to improve facility standards.
BEST DATA MIGRATION AND AFTER-SALES SUPPORT
If you are using a less ideal FM software because you had already purchased it and on top of it, do you have a layer of customisation developed specifically for you? If that's what is stopping you from upgrading your FM solution, we've got this.
eFACiLiTY® offers the best data migration, as all your data can be migrated to your new platform using methods proven to limit system downtime and prevent data loss. As part of our implementation process, we can migrate all the data from your existing FM application, or if you have been maintaining it manually in an excel sheet, that also works, it can be imported into eFACiLiTY® seamlessly.
We can manage your system data migration and deliver seamless integration with your existing system/software as requested.
You can opt for a deployment model based on your preferences i.e., On-premise or Cloud. An executive from the eFACiLiTY® team will support you and your team throughout the on-boarding process so that you can get the most out of eFACiLiTY® application's functionality.
Once your application is up and running our dedicated eFACiLiTY® support team will be available for your application information requests, and provide guidance.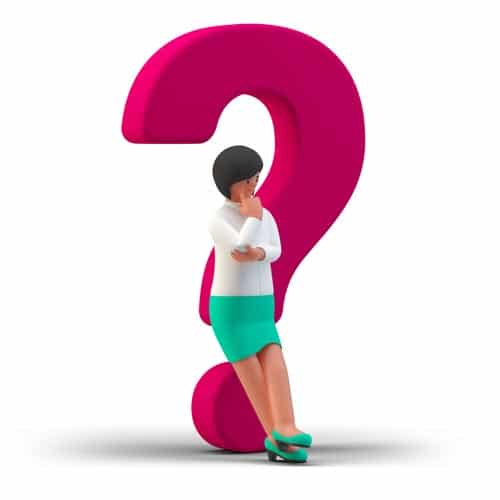 With the ever-changing business challenges, it is imperative to look for ways to maximize your resources, reinvent your workplaces from time to time and improve user engagement to increase productivity.
The technology-enabled capabilities of eFACiLiTY® and the extended support from our team have powered various digital workplaces and be a part of many next-generation agile workplaces.
To better understand your needs and choose the solution that will work best for you and help you stay on top of your entire facilities operations, schedule a demo with us today.